publications
Carte Blanche à Wang Keping au Musée Guimet
Catalogue de l'exposition Carte Blanche à Wang Keping
Exposition au Musée national des arts asiatiques – Guimet du 23 novembre 2022 au 6 mars 2023.
Français / 48 pages
Coédition Rmn – Grand palais avec le Musée national des arts asiatiques-Guimet et avec le soutien de la galerie Obadia, Paris.
10 euros
Wang Keping
Bilingual edition (English/French)
January 2022, Editions Flammarion, Paris.
ISBN : 9782080253439
Among Chinese artists who moved to France or the United States in the 1980s, sculptor Wang Keping stands out for his invention of a unique sculptural language, today recognized internationally. In this monograph, which gives pride of place to his mature monumental works, the art historian Virginie Perdrisot-Cassan analyzes this repertory of signs within which the universality of the motifs meets a dazzling variety of shapes, endless variations touching on femininity, animality, couples, desire, suffering, and finitude.
Born of a sensual marriage between nature and style, the generosity of wood and the influence of the hand, Wang Keping's work incarnates the quest for truth of an artist with a destiny beyond the norm. A founding member of the first movement of Chinese avant-garde, "the Stars art group" and a political exile, Wang Keping followed the path of a radical essentialization of shapes upon his arrival in France, in the footsteps of masters as diverse as the artists, filmmakers and writers Qi Baishi, Picasso, Matisse, Chaplin, Beckett, Zadkine, and Brancusi.
The artist and activist Ai Weiwei gives him a vibrant tribute, showing his admiration for his elder's audacity at the time of the Stars dissident exhibition in 1979, and celebrating the autonomy and integrity of creations by the man who is known as "The Master of Wood."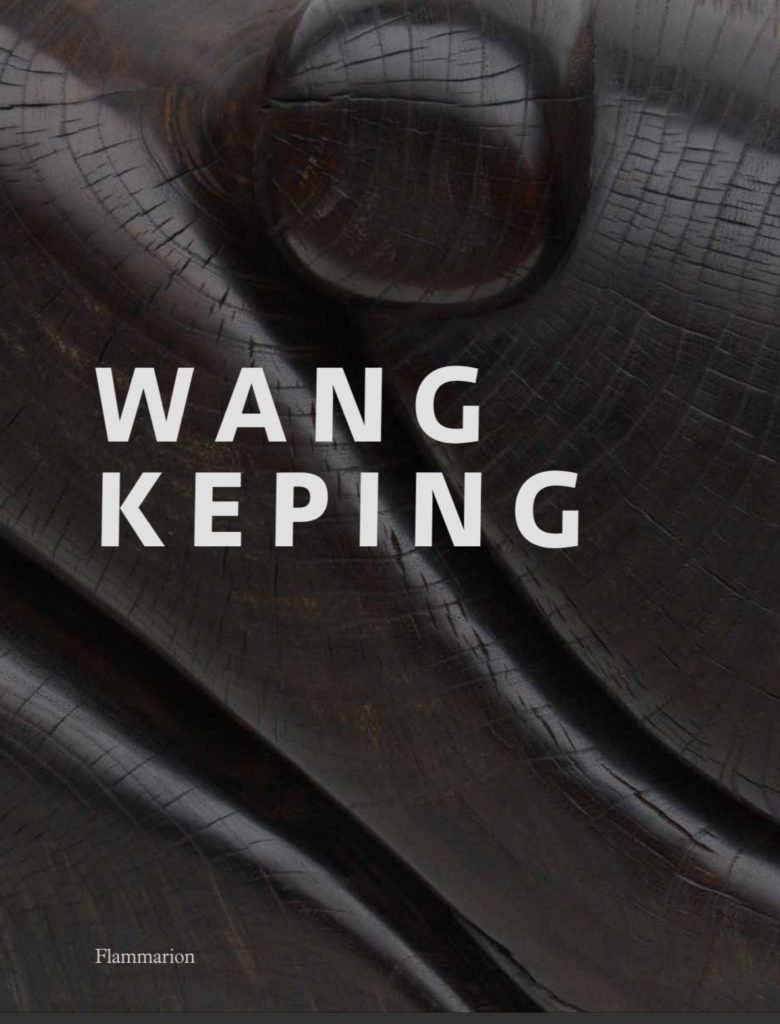 Wang Keping Monography 2008
LORQUIN Bertrand, SULLIVAN Michael,
BUTTERFIELD Fox, de TILLY Katie
Wang Keping, monography, Hong-Kong
Vibrant Life Publication, 2008, 372 p.
ISBN : 978 – 988 – 97432 – 3 – 9
STARS 79-80
Li Xianting, Huang Rui, Hong-Kong, The Chinese University of Hong-Kong Press, 2019, 291 p.
Magnificent book published in parallel with the exhibition held at the Maison de la Chine (Paris) to celebrate the 40th anniversary of the first Chinese contemporary art movement, The Stars, with an exhibition bringing together works by three of its tutelary figures : Huang Rui, Ma Desheng and Wang Keping and unpublished photographs of three privileged witnesses of this time: Chi Xiaoning, Li Xiaobin and Wang Rui.